Interview with Zubair: a successful expatriation from Bangladesh to France
Going to live abroad is quite an adventure. Between administrative formalities and unexpected events, the support of a relocation company can be invaluable, so who better than those who have experienced this situation to talk about it? We have given the floor to expats who relied on France Global Relocation to settle in France. Zubair tells us today why he has chosen to live in France with his family.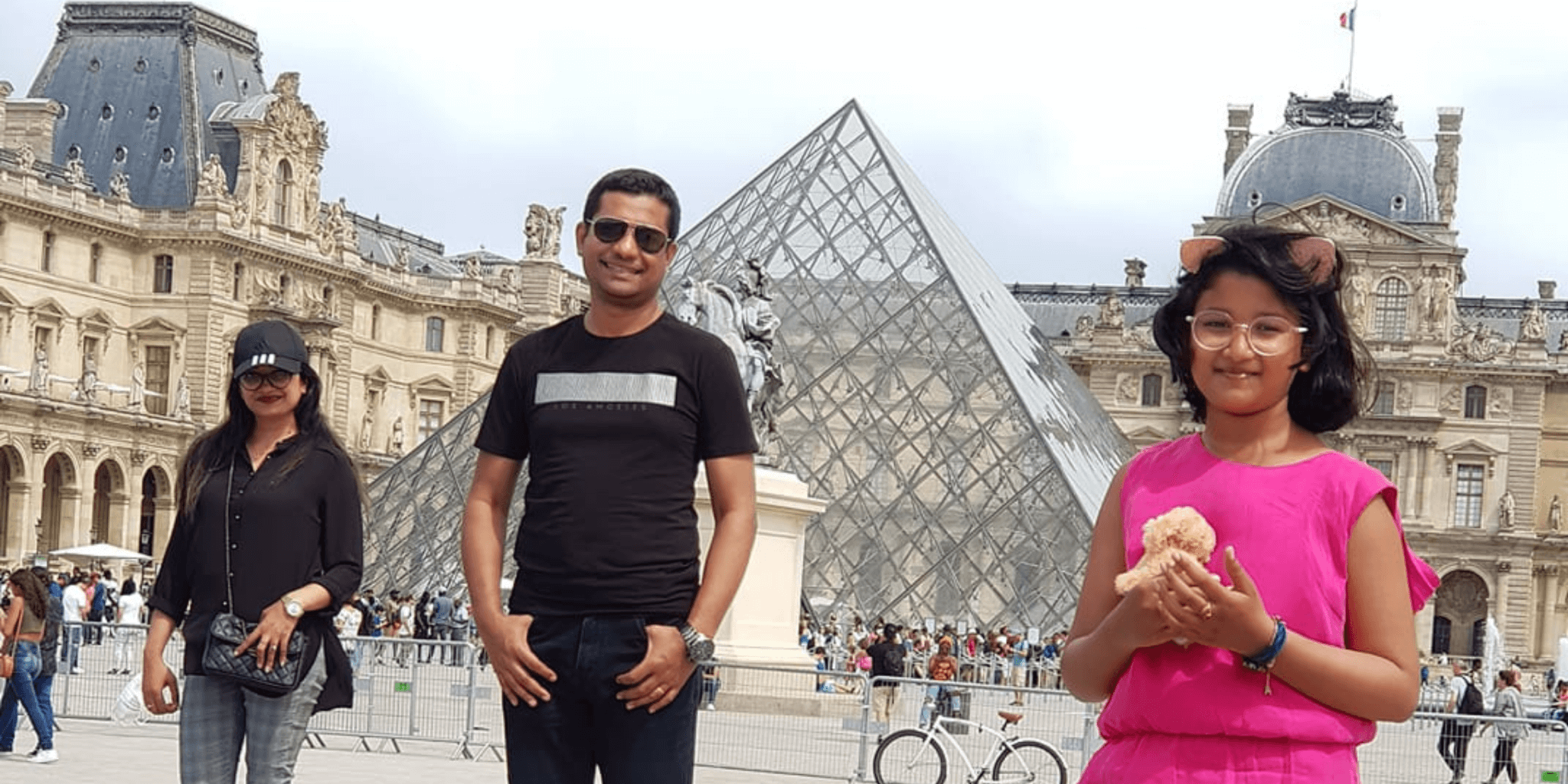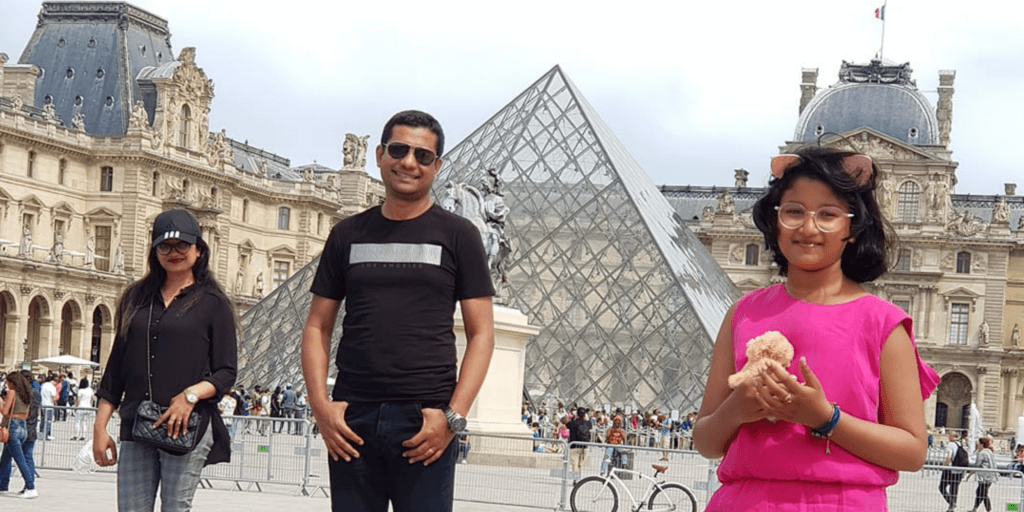 Relocation makes expatriation easier
Zubair comes from Bangladesh. He worked in the military and later for the United Nations Development Programme. He migrated to France in 2018 to give his daughter a better future and to benefit from a more favourable environment. "I wanted a comfortable life (…) and enjoy the time of my life. In Bangladesh, I was very well paid (…) but the stress was very high, and I didn't have any personal life. I was always busy." He now works in Paris for Masa Group as an engineer specialized in software simulation and AI-assisted analysis in order to train civil or military decision-makers to crisis management. This is a captivating job, but it leaves time to enjoy special moments with his family.
For Zubair, it was a bit difficult to organize his expatriation. "First, I was totally puzzled… what to do, how to do?" He had asked for the EU Blue Card so that his family could come to France at the same time, but getting this visa took a long time. Meanwhile, he had to leave the army and housing, look for schools for his daughter, do papers, etc. "At first, I did it on my own, but after I had a job offer, I didn't want to deal with all those things (…). I wanted to be comfortable with my migration and not worry about details, so I contacted 7 or 8 agencies online, and among those I liked what France Global Relocation was proposing."
Zubair chose a complete package. "I would say they supported me with everything. Mari-Liis took care of administrative things – she is a friend now. Suzanne dealt with Social Security and Ameli account, and Gwen accommodation." When he got the visa, we helped him to open a bank account and find a housing. "If you want to rent a house, you need an account. If you want to open an account, you need a house. For a person who is coming here, it's just awful."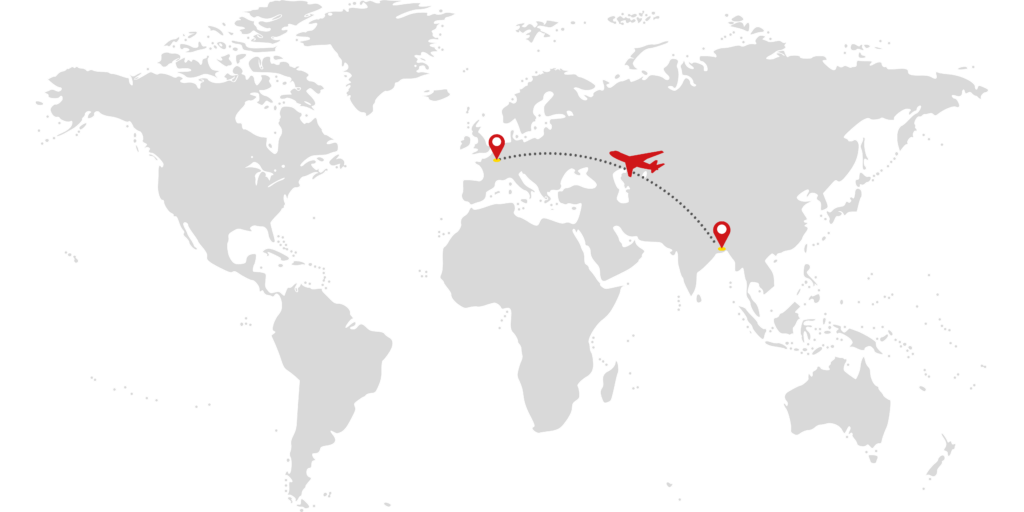 Stressful times…
Zubair was very nervous the week before the departure. He had already lived abroad, in China and Liberia, but it wasn't the same. "Africa was a bit stressful. I had mamba snakes riding around in my camp 😲 but I knew that I am coming back to my usual life. But with this one, it's totally different (…). I was leaving my full life behind and starting a new life from zero. It is like jumping into a void." Fortunately, his wife supported him because she wanted to leave their stressful life too. As for their daughter, "she didn't want to come at first because she had to lose her friends, she had to lose her school and everything. Then she noted she could go to Disneyland whenever she likes, so she accepted."
Even though their close family and friends were sad to see them go, they all filled the departure lounge on "D-Day". This was a highly emotional moment. And it was only a start. "I was on mid-transit in Doha when I learned I didn't have a temporary housing (…). I had booked an apartment in Paris 16, and that was probably fraudulently. There was no apartment of anything." Zubair was a victim of a fraud on the Airbnb platform. He was lucky to have a friend accommodating him till he urgently booked another housing and a storage unit for all his luggage 😕.
Despite this stressful experience, the family managed to settle in. As Zubair is very attentive to his daughter's education, he had taken on several schools where parents are truly concerned about the future of their children. He was surprised by the level of competition in schooling. "She was taken in a good school, a French bilingual school (…). They had one vacancy (…), we were lucky because some parents fight for two years to get their kids in that school." It is a complete success, "she likes friends, and learn (…). My daughter became fluent in French within four months." (#dadoftheyear 😉)
Then we helped them to find accommodation nearby. "Gwen searched for seven houses for us. She convinced us to visit all and we liked the seventh one. (…) We had one day. They looked after everything: finding the papers, working with agency… everything." Despite our support, Zubair regrets endless administrative formalities. "It is very very long. (…) There is no system of pursuing, of monitoring, nothing. You do your part and wait for the end of the procedure… there is nobody that you can ask what is happening, you just wait. (…) For taking Internet line on Bangladesh, I just make a phone call and everything is done within one hour. For a phone line in France: one week. For my first Internet line, I had to wait for two months!"
… but the result is worth it
Even so, life is sweet in France. "The biggest change for me was the weekend (…) because when I was in Bangladesh, every weekend I had some meetings (…). So initially, I was very puzzled on the weekend. I had nothing to do." Zubair speaks very little French but he likes French people in general, and his colleagues in particular, who are always helpful with him: "they are very soft and they like to be humane (…). In France, if you have a problem and you can speak even a few words, everybody will come for a help."
However, with a first year full of business trips, a second one dedicated to house hunting and the pandemic, Zubair and his family sometimes feel isolated. "We are very outgoing. In Bangladesh, at least four or five nights a week, we used to go to the restaurant, theatre or friends' house… Here we cannot do that, there are not many people I know (…). There are two or three families we are close with, but we miss that community (…). I didn't look for the expat community because I was very busy, but it was a mistake."
Now you are settled down and we are sure that it will change soon 😉. Because Zubair has no regrets about expatriating. "My wishes are fulfilled (…). Decision was good for me and my family. Only thing I would have done differently is to have taken French lessons before coming in." However, he insists on the fact that going to live abroad must be a well-considered decision. "I would recommend it only if you have a greater job offer, a good life or if you are stressed in your parent country and you go somewhere you will get something better. Other than that, I would not recommend it (…). Before migration, I didn't feel that friends and family can be a big requirement of the life (…) now I know this is a very important part of your life."
Zubair does not rule out the possibility of going back to Bangladesh for his old age, among his family and friends, but he wanted to conclude our interview on a positive note which really delighted us. "I'm very happy here (…).One of my best decision was going with France Global Relocation because they helped me in everything. Everything means everything (…). They were there for any type of requirements (…). It would be very difficult without them." We are glad to have been able to help him in this adventure.
If you want to be assisted by France Global Relocation or share your expat experience like Zubair, please contact us.