Interview with Anna & Paul: a new expatriation to Paris
Today, France Global Relocation gives the floor to Anna and Paul, a charming couple who comes straight from Estonia. Accustomed to international life experiences, they settled in France two years ago, after several years in Japan. They tell us why they relied on France Global Relocation and how they benefited from it.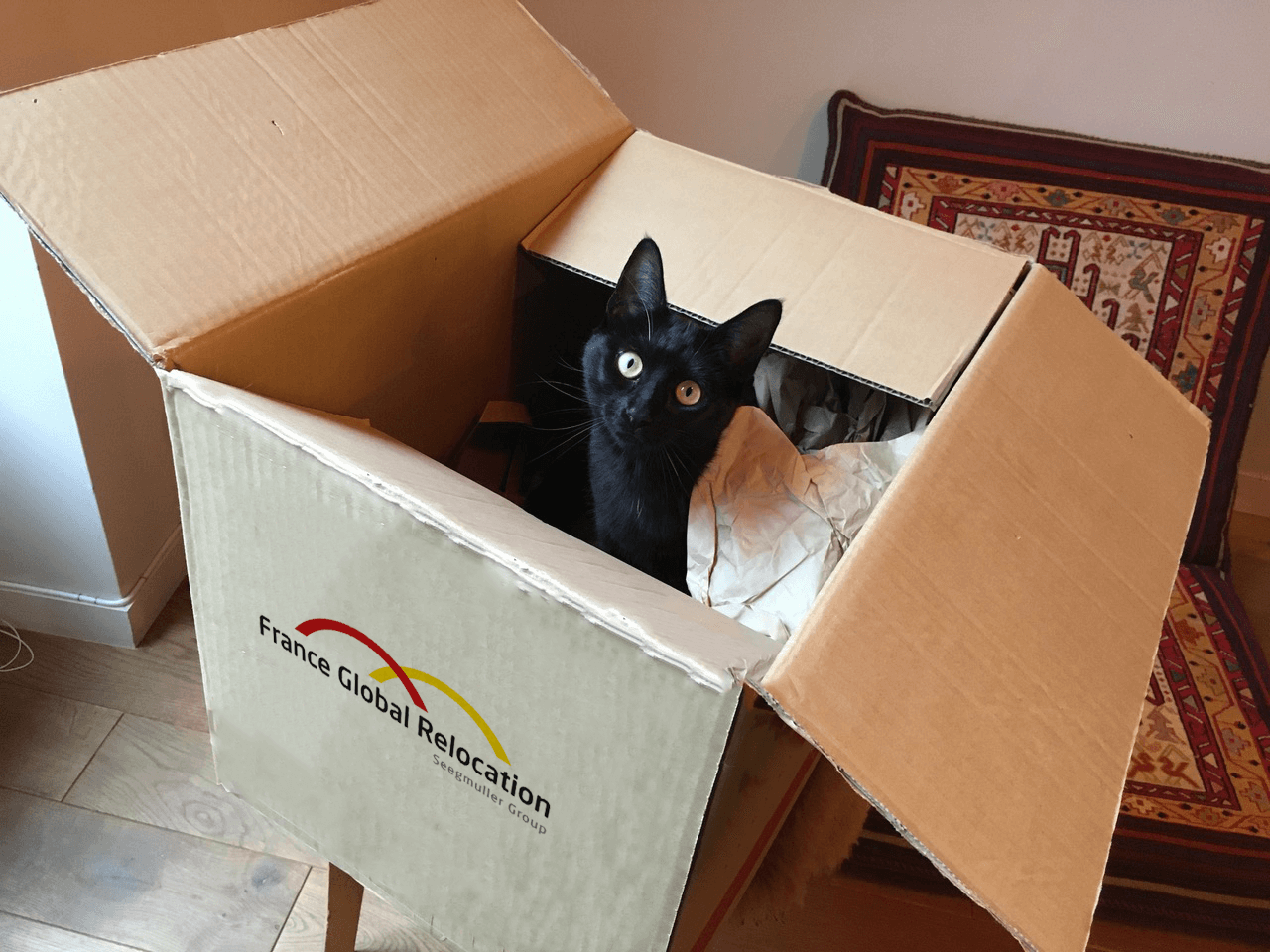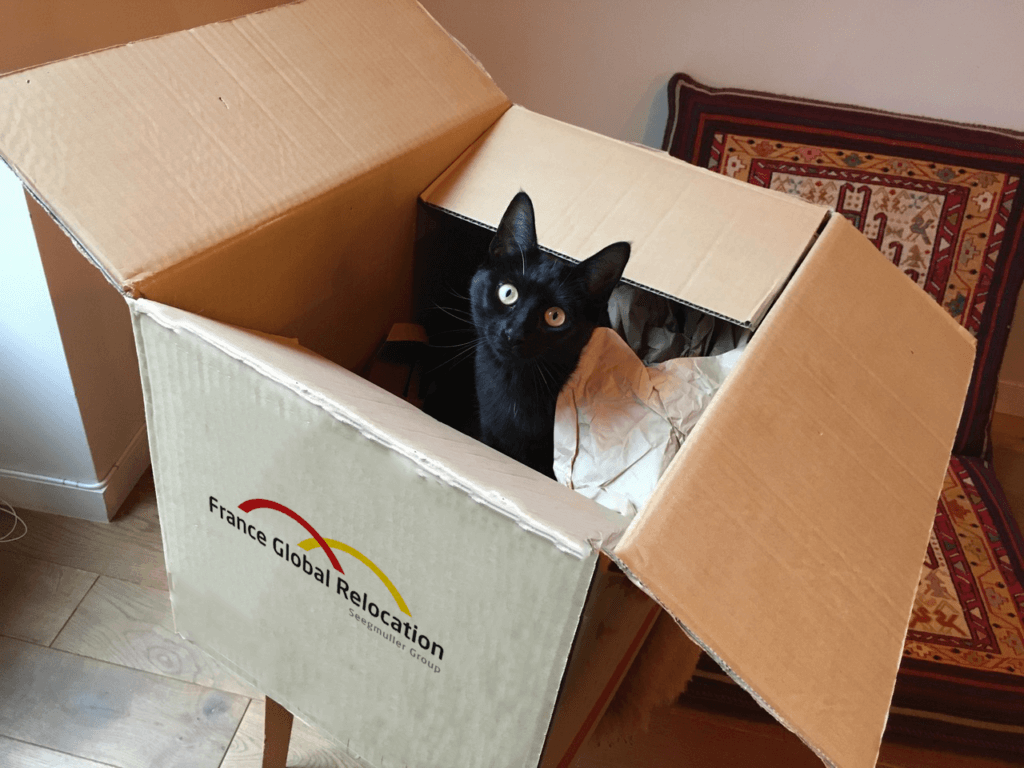 An unexpected payment of moving costs by the employer
Anna and Paul moved to France in 2019 for business reasons after 7 years in Japan. Anna was a fashion designer for an established Japanese high fashion brand when she had a job offer from a well-known French fashion company, "At some point, running in fashion, you end of moving to Paris." As for Paul, he was a computer programmer for an international e-commerce company headquartered in Japan, and he managed to be transferred in the French subsidiary of the brand. Today, they live in Paris with their bouncing cat, who eagerly comes in front of the webcam to say hello.
Paul wasn't really stressed by their expatriation. "When we moved to Japan, we just had a suitcase so we didn't know what to expect. This time, we have a lot of stuff and we need to move it." Anna had previously lived several years in Germany before moving to Japan, so she wasn't anxious to move internationally again, "I built up my life from scratch basically every time, so I didn't expect anything. I had a surprise that we got the service from my employer."
Indeed, he proposed to cover their moving costs and Anna had the wit to think of relocation. "I told a friend in Paris that I'm going to move (…), she works in this kind of business, and this was Mari-Liis." Our Mari-Liis at France Global Relocation. So Anna introduced us to her employer, who accepted that we take care of everything: move, home search and also administrative formalities, such as social security registration.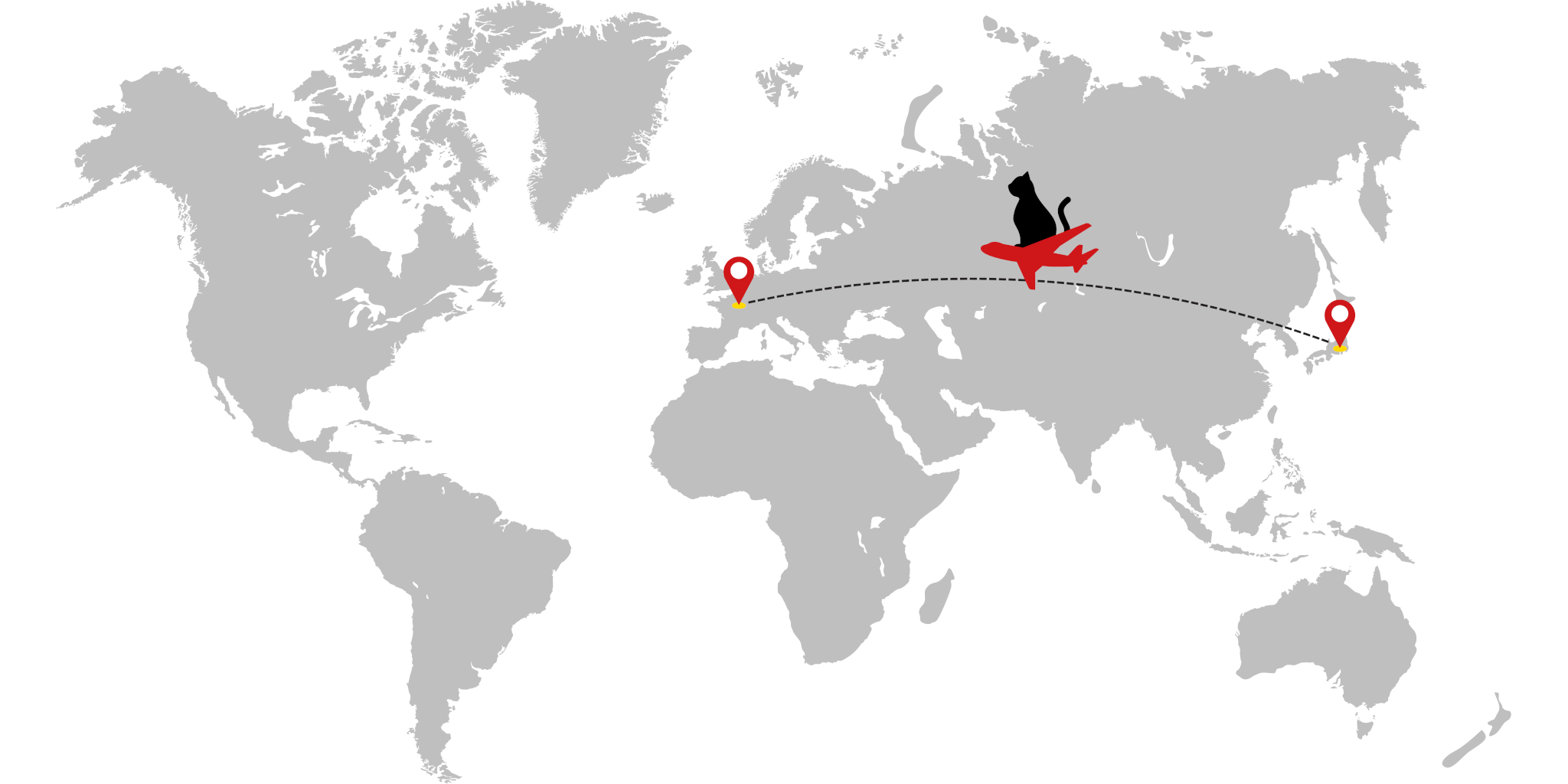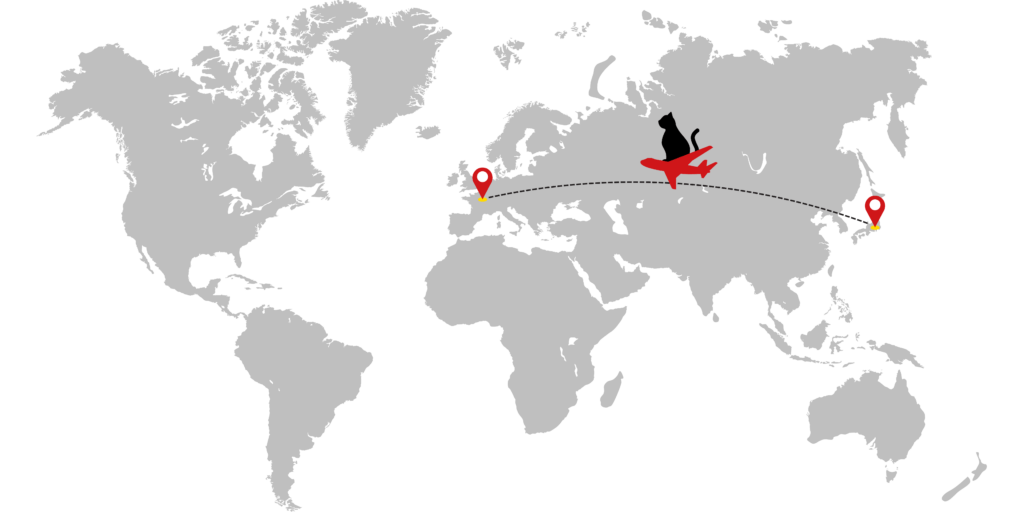 A smooth departure from Japan
The departure was rather easy, despite a Japanese organisation a little bit too inflexible for Anna. "Japan is very, very, very strict (…). There are so many rules you have to follow (…), everything is double or triple-checked, that's very 😖. It wasn't complicated but you had so many appointments (…). I guess it's the same everywhere, even if in Japan it's 😵!" Fortunately, it was easier with France Global Relocation "It was just very well organised. I was on vacation, I just watched people doing things for me, it was very convenient!"
It was a progressive departure. Anna and Paul went to a hotel for some time while we were moving their things to France. After a vacation in Estonia, they moved to Paris in a temporary housing. This was very comfortable for Paul, in comparison with their previous experience. "When we moved to Japan, we didn't have a relocation service so we had to figure things out and with the most basic things." Anna adds with humour "We didn't have a Japanese Mari-Liis." But this time, there was no problem "Coming back to Europe was easier because I already knew some things, also I guess because we are EU citizens."
Of course, there were some challenges, like getting information during summer holidays, "We wanted to install a dishwasher but we were in a rental apartment (…). We contacted at the rental management and nothing happened. I called several times and we wrote an email (…) but we didn't get any response. We were so desperate. I asked Mari-Liis (…), she wrote a very polite and long email, and suddenly everything happened." However, there are benefits, like family and friends who are nearer, "They were super happy that we come back to Europe (…). They are always happy when we move so they have a new destination to go and to visit."
More freedom and less stress thanks to relocation
Living in France is a pleasure for Anna "It's like retirement and vacation in one. The mentality is so different, it's free here (…). Even if I work every day, it feels like completely different." Both have found their place in their companies and they are well integrated. Suddenly, Paul has a doubt, "We should ask our neighbours how we have fit in, maybe they don't think so 😋"
Will they stay in France? It isn't sure for Anna. "Honestly, when I was in Germany, I really thought I want to stay (…). Today, I would say yes, I want to stay in France, but maybe in 5 years…" Nevertheless, they have enjoyed our support, "They did pretty much everything (…). We just had to provide our documents." To such an extent that they called us this year to accompany them again for purchasing an apartment. "We were really afraid if they wouldn't find the apartment in the size we really wanted, especially after being in Japan in small and ugly apartments (…). It was so easy with France Global, they did a great job in terms of finding good options for us."
Paul is very happy with relocation. "You don't know how much you will get from this service until you have done one relocation. It seems like it is very expensive, you could do all these things yourself but it has not worked probably." As for Anna, she is simply our best promoter, "If I compared to my other colleagues who arrived one year earlier, they did it on their own and they still struggle (…). In a couple of months, it was good for me, we were very happy (…). It's not only help, it really relieves you. Many of my new colleagues, if they are struggling with other relocation companies, I always say: Go! Ask for them! They are the best!" 😍😍😍
If you need help for your expatriation like Anna and Paul, please contact us.