Hats off to Damien, Thierry and Pascal!
In 2016, the Seegmuller Group took over France Global Relocation. This company, a pioneer in the French relocation industry, has enabled us to offer companies a complete range of mobility services for families and employees who relocate. In 2019, this strategy was further strengthened with the acquisition of Helma international.
At the Le Bourget site, this change resulted in the separation of certain activities. Those focused on businesses, logistics and international moves joined France Global Relocation while the activity concentrating on private individuals, company transfers and our partnership with Demeco continued to be operated by Seegmuller Paris.
This reorganisation brought fresh needs to light, particularly the need to separate the management, organisation and strategy of the two businesses. Following the recruitment process for the position of Agency Manager of Seegmuller Paris two months ago, we have met with many candidates and a number of talented individuals. We are extremely proud to announce today the promotion of Damien Laroche effective 1 October.
Damien joined us in 2001 as a member of our seasonal staff while pursuing his studies in sports sciences and physical education. At the time, he reported to Thierry Bouché, Operations Manager in Paris. His commitment to and interest in the business and the company enabled us to subsequently help him to move into a job as a sales consultant. A job that he performed with flying colours. His commitment, his understanding of the market and his aptitude for sales naturally caught our eye when it came to this new challenge.
This reorganisation will go hand-in-hand with an expansion of the duties of Thierry Bouché, who will accompany Damien and supervise the business of Seegmuller Paris in the role of Director.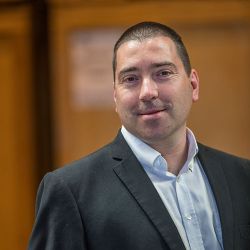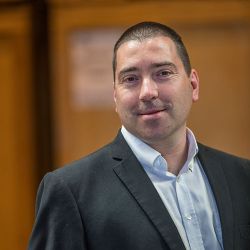 As head of France Global Relocation, Pascal Labouille will take on sole responsibility for managing the removals and logistics sector. Relieved of his duties at Seegmuller Paris, Pascal will devote himself exclusively to the development of France Global Relocation. This reorganisation is a wonderful opportunity for him to fulfil his ambitions, improve the quality of our international services and to expand our services to businesses while continuing to develop our logistics activities.
I'd like to congratulate Thierry Bouché and Pascal Labouille for getting this new venture off the ground and salute their ability to reinvent themselves. A fresh strategy that builds on their respective skills, both at home and abroad. Extremely promising new challenges that will benefit both of the Paris businesses concerned.