Brexit: what changes will there be for British employees in 2021?
The United Kingdom officially withdrew from the European Union on 1 January 2021, ending the application of European Law, which had continued during the transition period. That being the case, citizens of Her Britannic Majesty have become "nationals of third countries" when in the European Union. What are the consequences for British subjects working outside their borders? What formalities must they now undertake to work and live in France? Answers in this article.

Living in France after Brexit: additional formalities
Until 31 December 2020, British nationals could work and travel freely within the European Union, the entry formalities being facilitated and free of charge for nationals of member states.
British nationals working and residing in France on 31 December 2020 must exchange permanent residence status for an equivalent document bearing the words "withdrawal agreement", valid for 5 to 10 years depending on how long they had been in the country. The procedure is free of charge and can be completed online on a dedicated website until 1 July 2021. Spouses and adult children are also affected by this measure. In short: easy peasy!
Since 1 January 2021, common law rules apply. You and your family will have to apply for a long-stay visa (VLS) and have a valid passport. Depending on your work situation, you may also need a work permit (see below). In the end, longer and more tiresome formalities, but also more costly as they are no longer free of charge: €225 for a residence permit and €99 for a visa. Time is money…
NB! Regardless of the date of arrival in France, all adult British citizens will have to have a residence permit by 1 October 2021 at the latest.
Employees: plan ahead for your professional immigration!
If you are planning to come and work in France in 2021, we advise you to undertake your formalities as soon as possible! It is preferable to submit your visa application at the consulate 2 to 3 months before your arrival and, once you have a permanent address in France, the prefecture for your place of residence will issue your residence permit within 1 to 2 months.
Will you need a work permit? That depends on a number of factors: your salary and your qualifications as well as the type of contract you have in France. Therefore, British expatriates who arrived before 31 December 2020 and holders of a "Talent Passport" or "Employee on ICT Detachment" do not need one. The same applies to their families. All other employees must apply for a work permit.
Where and how do I undertake the formalities?
Are you a little lost in the face of all this bureaucracy? No need to panic, you are not alone in this post-Brexit nightmare! If you are one of the 150,000 British nationals living in France on 31 December 2020, you still have until 1 July 2021 to complete all the formalities. If you have any questions, the government has set up a very instructive website dedicated to Brexit, check it out.
For others who are considering moving to France this year, you can get your visa application started online and/or request information at the consulate closest to your home. Consult your company's HR Department to obtain information on your employee mobility status. Lastly, regardless of your situation, France Global Relocation will support you through your immigration formalities.
Brexit is not without consequences for British expatriate employees. The impact on the extent and cost of the formalities is real, but where there's a will, there's a way! Plan ahead as much as possible and keep yourself informed: that's the secret of successful post-Brexit expatriation. The websites mentioned in this article are available in English, bien entendu!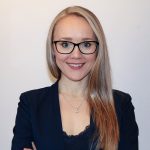 Expatriée à Paris, passionnée par la communication interculturelle et les langues étrangères.