5 steps to take before moving abroad
Moving to a foreign country isn't something you can do at the last minute. It's a complex series of formalities that demand organisation, time… and a good dose of optimism! Take a look at our check-list for successful expatriation which you can download in PDF format and the 5 essential steps to avoid forgetting anything on the D day.

2 to 3 months before you move abroad
Start to gather information on the country to which you are moving and undertake the formalities involved in international relocation.
Gather information on day-to-day life once you arrive: consult expatriation guides and read blogs by expatriates.
Find out about the various formalities required to enter the country of destination: if need be, apply for a visa or any other document you need for your stay.
Buy your airline or train ticket.
Check the validity of your passport: some countries require a passport that is still valid at least 6 months after the date of your return. Depending on your address and the time of year, allow an average of 4 weeks to renew it.
Give the owner of your apartment notice of your plan to leave.
Find out about your children's schooling: a French school or a local school? Now's the time to be thinking about it.
If need be, learn the language of the country you're planning to move to.
Find out about your options for international health insurance from the Caisse des Français de l'Etranger (CFE – Health Fund for French Nationals Overseas ): it may be very useful to cover your medical costs in the event of an accident or repatriation. If you are moving within Europe, apply for a European Health Insurance Card (EHIC).
Do you have a family pet? Find out about transport and compulsory vaccinations in your new host country.
Start to get ready to move house:
√ Make a list of the things you plan to take with you in order to estimate the relocation volume: limit yourself to the absolutely necessary to keep transport costs down.
√ Request several quotations for the relocation: take time to compare them and then select the one best suited to your needs.
1 month before your departure
At this stage, you should already have contracted a removal company. Check the details of the service you have chosen, especially what is included (packing, assembly/reassembly, insurance, etc.).
If need be, rent a furniture storage facility to store the things that you are not taking with you and sell anything you want to dispose of: it's time for a clear out!
Contact your bank to find out about banking options at your destination.
Inform the tax office of your change of tax address.
Take out removals insurance.
Cancel insurance policies and utilities contracts.
Have your correspondence forwarded by the Post Office.
Start to pack your boxes (insert link to "10 tips on packing my boxes"): keep back only what is essential until your departure.
Deal with any important documents:
√ Photocopy any family records, birth certificates, ID documents, diplomas, etc. Digitise them and send them to your email address so you can access them anywhere, any time.
√ If need be, have them translated by a sworn translator.
√ Obtain several ID photos for each member of the family.
√ If you are moving outside the European Union, apply for an international driving licence: this is valid for 3 years.
2 weeks before the move
All the administrative formalities (or nearly) are in order!
If possible, open a bank account online.
Find out about how to arrange a telephone line and internet access at your new address.
Make a list of meals in order to empty the contents of your freezer.
Take care of your health:
√ Have a full check-up: doctor, dentist, etc.
√ Check that your vaccinations are up-to-date.
√ Gather together your medical documents: health records, blood group card, prescriptions, x-rays, etc.
√ Put together a first aid kit for minor incidents during the journey, as well as any medications that you take regularly.
1 week before the Big Day
You're in the home straight: the check-list check-list!
Finish dismantling and packing your things.
Check that you have all your documents and effects for the day you leave.
Gradually empty your fridge.
Allow for enough cash in the local currency for unforeseen circumstances.
The day before your move abroad
Pack up your last bits and pieces.
Check that you haven't forgotten anything in your home.
Gather your things together for the next day to avoid a last minute panic.

… And then?
It's the Big Day! You're moving abroad! Check the inventory with your removal company and sign the consignment note together. When you reach your destination, check the condition of your things, take photos if you spot any damage and write down any reservations on the delivery docket. You are now ready to begin your new life as an expat!Download your check-list!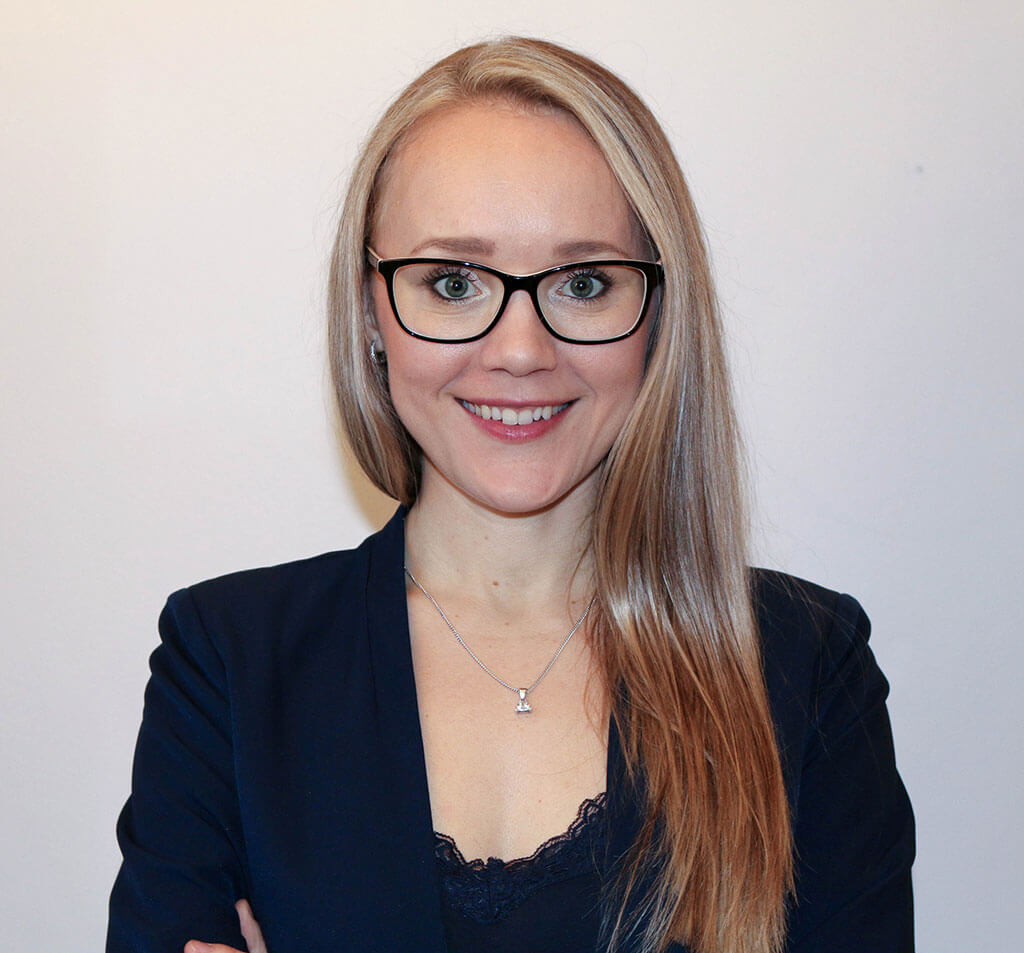 Expatriée à Paris, passionnée par la communication interculturelle et les langues étrangères.